USB
Articles about USB:
---
Send to a Friend
|
Feed for this Entry
| Filed under:
MIDI Interfaces
UK MIDI specialists Kenton have introduced MIDI USB Host – a way to connect any 'Class Compliant' USB device to a standard 5-pin DIN MIDI device without the need for a computer.
This lets you, for example, connect a USB controller or keyboard directly to another MIDI instrument that has only a 5-pin DIN MIDI connection.
Specifications:
Power Input: 5V DC (regulated) – use only the supplied adaptor
Power: 90mA, 2.1mm plug (centre positive) – 510mA available for attached USB device
MIDI ports: 1 x In, 1 x Out (both 5-pin DIN)
Weight: 100g (excluding power supply)
Dimensions: 110 x 55 x 32 mm
Power supply: A 5V power supply appropriate to the destination country is supplied with the unit.
Leads: No leads are supplied with the unit
The Kenton MIDI USB Host is available now for £70 (ex. VAT), £84 (inc. VAT).
18

Comments
---
Send to a Friend
|
Feed for this Entry
| Filed under:
MIDI Controllers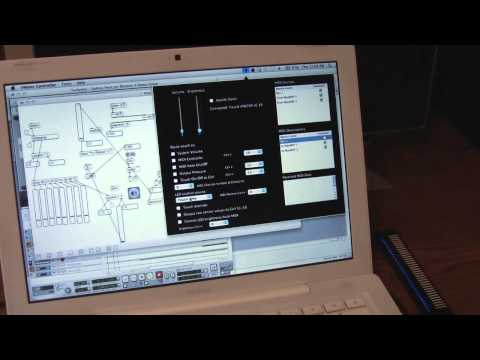 VMeter is a new open source MIDI Controller touch strip and display from Curious Inventor.
In addition to a music controller, it has the potential to be used as a general purpose input touch strip and output meter display. It uses a USB HID interface (like a mouse or keyboard), making it relatively easy to interface with.
There are 8 capacitive touch sensors on the inside, and all the raw values are sent out, making it possible to do pressure sensing and even some limited multi-touch sensing. Read more…
1

Comment