Tron
Articles about Tron:
---
Send to a Friend
|
Feed for this Entry
| Filed under:
Free Sample Library
Brick Wall Audio has released SYKLIX, a free sample library, inspired by the electronic sounds of the TRON: Legacy and Blade Runner soundtracks.
Free, Blade Runner & Tron is about all you probably need to hear -but here's BWA's summary for the free sample library:
You will find an assortment of crunchy basses, sharp leads, plucks, pads, a crushed drum kit and more! Featuring single cycle waveforms and intuitive controls courtesy of DNR Collaborative Designs, Syklix begs to be tweaked, touched and caressed!
SYKLIX is designed to work perfectly with Deviant Atmospheres, Deviant States, Advanced Distortion and Metallic Dreams.
Details at the Brick Wall Audio site.  Read more…
1

Comment
---
Send to a Friend
|
Feed for this Entry
| Filed under:
Keyboard Synthesizers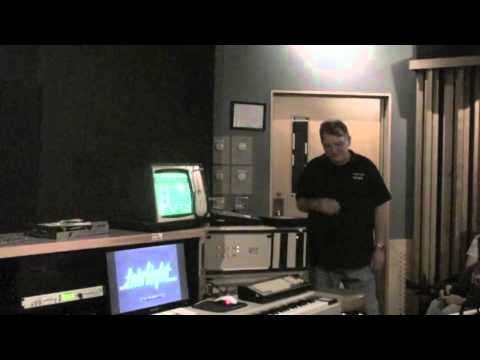 Jeff Harris, Audio Recording & Production instructor at The Conservatory of Recording Arts and Sciences, discusses the Fairlight CMI, the history of sampling and using the Fairlight in the production of the original Tron.
Along the way, Harris offers some great historical and technical insight on the Fairlight CMI. If you're interested in the history of electronic music, Harris's lecture is a rare opportunity to hear about the impact of sampling from an early adopter.
via jhanalog
0

Comments