Tomita
Articles about Tomita:
---
Send to a Friend
|
Feed for this Entry
| Filed under:
Samples, Loops
Dr. Bob's Modular Sample Library is a new collection of sounds that combine classic vintage synthesizer technology with 'the latest cutting-edge sampling programs'.
The sample library was inspired by the works of pioneering synthesists like Isao Tomita, Wendy Carlos, Larry Fast, and Jean Michel Jarre, and is a fund-raiser for the Bob Moog Foundation.
A System 15 modular, controlled by an Encore Electronics Expressionist, was programmed and sampled using Redmatica's suite of sample-capture and processing tools. A Moog CP-251 was used to expand the palette of the original synthesizer and allow for greater control options.
Those raw sounds were then processed and mapped using Native Instruments Kontakt's powerful synthesis capabilities.
Dr. Bob's Modular Sample Library retails for $50. Subsets of the library are also available for $10 each. Read more…
7

Comments
---
Send to a Friend
|
Feed for this Entry
| Filed under:
Music News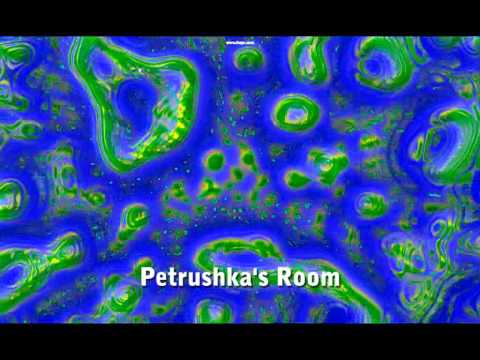 This is a short preview of Paul Shillito's classitronic arrangement of Stravinsky's Petrushka:
Igor Stravinsky's Petrushka done electronically ( or Classitronically as I like to call it) in an Isao Tomita style.
This is a selection of highlights from the full piece. The whole piece is over 22 minutes long but this gives you a good idea of the contents & sounds in 5 and a half mins.
If you are familair with Tomitas works then you will recognise that parts of it are similar in style and sound to that of his "Pictures at an Exhibition" which is what I was aiming for, though Petrushka is quite a different piece of music from the Mussorgsky work and the full version sounds more like that than the cut up version here.
This was adapted from the 3 part piano version with the Shrovetide fair and Charlatans booth also from a piano version added at the begining, so while it's not the absolute full orchestral version, its more than the normal 3 part piano one.
Petrushka is the story of 3 puppets that are brought to life by a magician in a travelling fair. Petrushka, the lead puppet falls in love with a female puppet but is eventually killed by his love rival (that is a very short and simple explanation).
The whole piece was done on hardware synths and effects processors with only a tiny fraction being samples which is just the choir parts. It took about 4 months to put together and will form part of a CD to be released in 2011 which will include the Rite of Spring also by Stravinsky.
The equipment used was a DOT.com/Doepfer Analogue modular synth, Arturia Origin, Creamware Prodyssey and Pro 12, Roland V-Synth GT, Eventide Modfactor and Pitchfactor, EHX Cathedral, Digitech Timebender, Line 6 M13 stompbox modeller, EHX Small stone phaser, Cubase 5 running on a i7 PC with Windows 7 64bit.
The animations where taken from Winamp Milkdrop 2 plugin and recorded using FRAPS ( and I forget to move the mouse cusor in most of the screen grabs DOH!).
For fans of 70's classitronica, Shillito's upcoming album sounds like it could be a treat. Check it out and leave a comment with your thoughts.
8

Comments