Thor
Articles about Thor:
---
Send to a Friend
|
Feed for this Entry
| Filed under:
Synthesizers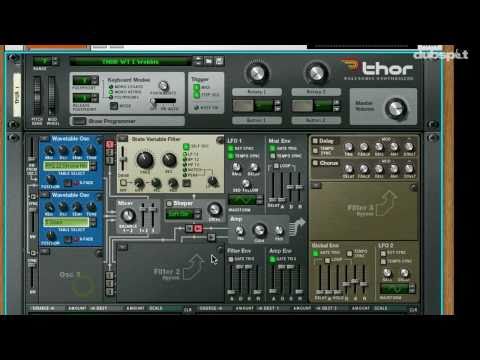 This Propellerhead Reason tutorial takes a look at WaveShaper Combinator Effects w/ Malström:
Dubspot instructor and electronic music producer Chris Petti shows you how to create a WaveShaper Combinator effect patch from scratch using Propellerhead Reason's powerful synthesizers Malström and Thor.
Petti starts with a fully-built WaveShaper effect patch plugged into to the output of Thor (which is generating an unprocessed sine wave) with a series of real-time controls mapped to Combinator. When the WaveShaper is engaged, the unprocessed sound is transformed dramatically.
Then, Petti demystifies the method he used to create the effect patch and shows you how to build your own WaveShaper effect from scratch, utilizing a blank combinator patch.
At the end of the tutorial you should have a good grasp of how to Wave Shape (process, bend, twist, or modify) any incoming sound.
via DubSpot
0

Comments
---
Send to a Friend
|
Feed for this Entry
| Filed under:
Software Synthesizers & Samplers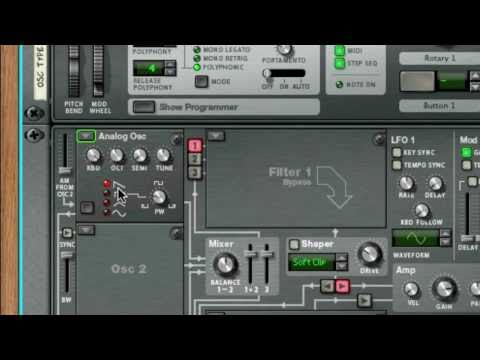 Propellerhead guru James Bernard has finished up his 52 week series on Reason + Record. The last four videos offer an in-depth look at Reason's Thor Polysonic Synthesizer.
In the first video, Bernard looks at Thor's oscillator types:
This week we'll be focusing on the first major oscillator types in Thor. Each oscillator has a specific synth technology behind it and each one has a particular sound that will be suitable for different uses. If you've found yourself relying on presets for Thor or if you tend to go straight to the analog oscillator because it's familiar to you, you'll definitely want to get to know these other oscillators. They'll expand your sonic palette and ramp up your sound design chops.
0

Comments