synth porn
Articles about synth porn:
---
Send to a Friend
|
Feed for this Entry
| Filed under:
Synthesizers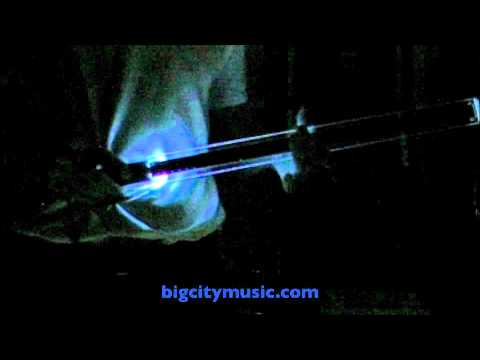 Synth Porn Saturday: This video, via bigcitymusic, demonstrates the Eowave Ribbon Controller in the dark.
"We wanted to show the striking visual beauty of the Eowave Ribbon in a darkened environment, which makes it a drop dead show stopper," they note. "We are using the Eowave Ribbon to control a Dave Smith Instruments Evolver, whose output is being processed by an Eventide Space."
The 199 € Eowave Ribbon is designed to be a mini synth, USB controller and CV/Gate controller.
0

Comments
---
Send to a Friend
|
Feed for this Entry
| Filed under:
Electronic Instruments
,
Synthesizers
This series of photos capture Daphne Oram's pioneering Oramics Machine and related gear.
The Oramics Machine was a pioneering electronic music instrument, developed by Oram from 1957 onwards. It's on display as part of an exhibit at London's Science Museum, Oramics To Electronica.
Steve Marshall has an interesting history of the Oramics Machine at SOS.
via mr prudence
3

Comments