Stevie Wonder
Articles about Stevie Wonder:
---
Send to a Friend
|
Feed for this Entry
| Filed under:
Computer Music
,
Keyboard Synthesizers
This video, via proaudiostar, captures a look back at the vintage Fairlight CMI and a first look at the new Fairlight CMI 30A sampling synthesizer at the 2011 NAMM Show.
11

Comments
---
Send to a Friend
|
Feed for this Entry
| Filed under:
Keyboard Synthesizers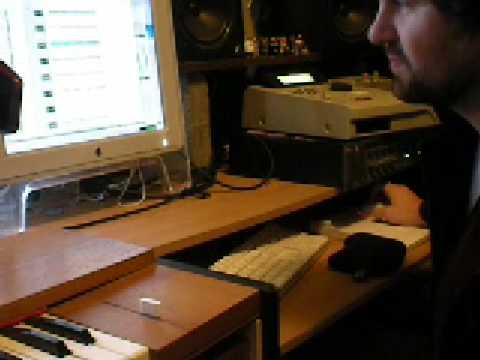 Every wonder how Stevie Wonder made the Superstition Clavinet part so funky?
Here, Funkscribe, dissects Stevie Wonder's multitrack master recording of Superstition. In Protools, he isolates each of the eight Clavinet tracks to get a better understanding of the infamously funky part.
He notes, "Stevie's Clavinet playing can not be copied, and can barely be understood!"
While Funkscribe concludes that there are 8 tracks of Clavinet that make up the funky part, it sounds like several of the tracks are actually alternate takes of the main riff and a counter-riff.
Without knowing more about mix, it sounds like it would take two Stevie Wonders to make Superstition as funky as it is.
Which means that we're off the hook if our renditions aren't quite so funky, right?
Give it a listen and let me know what you think!
via bobbbyowsinski
11

Comments