stereo
Articles about stereo:
---
Send to a Friend
|
Feed for this Entry
| Filed under:
Synthesizers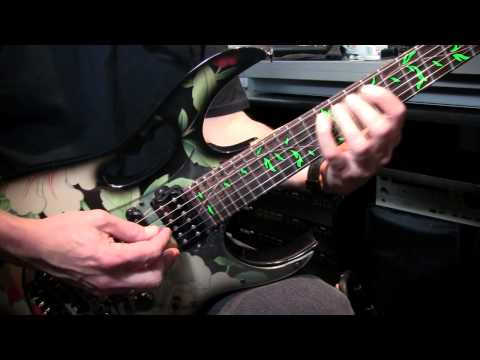 The latest episode of Bill Ruppert's Electro-Harmonix Effectology series looks at how to turn you guitar into a string synth and tin whistle using effects pedals.
While this is a little bit off topic, it's always impressive to see how Ruppert uses his guitar and effects as a sort of modular synthesizer.
See the EHX site for pedal settings.
5

Comments
---
Send to a Friend
|
Feed for this Entry
| Filed under:
Software Effects & Audio Processors
Longcat Audio Technologies has announced the Mac version of H3D VST, a 3D audio binaural plugin for Digital Audio Workstations. The Windows version, which was previously available, has been updated also.
H3D works within your DAW and lets you place and "animate" instruments in a virtual 3D space.
Features:
3D object-based mixing: use the 3D interface to visually place and animate sounds.
Longcat Audio H3D technology: when listening on headphones, H3D allows panning sound in 3D all around the listener's head.
Unique HRTF processing: H3D uses Longcat own processed HRTF filters in order to achieve the best spatialization effects.
H3D Reverb: immerse your tracks with H3D Reverb, a spatialized binaural reverberation.
Automation: fully automate parameters and 3D animation of audio tracks.
No tedious settings: Just insert H3D plugins and start moving sounds in 3D.
H3D is available now for 99€ (incl. EU VAT) via Longcat's online shop.
1

Comment