sound
Articles about sound:
---
Send to a Friend
|
Feed for this Entry
| Filed under:
Synthesizers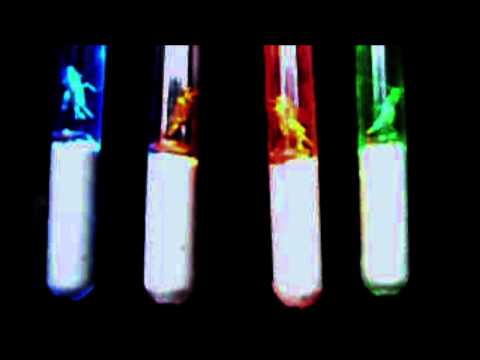 The Insect Orchestra, via JvGrieken, is an experimental music project, done for at HKU School of Fine Arts Utrecht.
It uses an Arduino to process the inputs from the light sensitive resistors and outputs it as a MIDI message. Software on the computer then turns this value into the corresponding note.
All the sounds are made in Ableton Live and in the second part of the video you can hear the 4 different modes, instruments, synthesis, samples and drums.
0

Comments
---
Send to a Friend
|
Feed for this Entry
| Filed under:
Synthesizers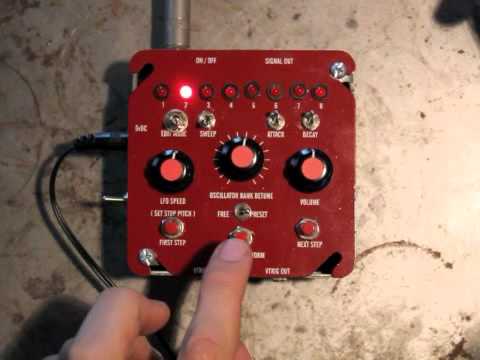 The Emergencynth is a portable synthesizer designed and hand assembled in Brooklyn, NY by screenprinter and musician, Karl LaRocca a.k.a. Kayrock.
It has 8 oscillators which can be tuned in unison, spread out over a range of many octaves, or set to various preset harmonies. The oscillators can bet set to one of 8 different waveforms: sine, two triangles, two saws and three square waves. Switches contol pitch sweep and 4 amplitude envelopes.
The 32 step sequencer has programmable memory for 8 patterns. It comes with preset patterns written by members of Oneida, Trans Am, Parts and Labor and Roxy Pain, but you can save over them with your own creations.
The Arpeggiator has 8 different modes, some standard, and some pretty weird like "one step forward, then two steps back", brownian walk and permutation.
The Emergencynth comes housed in an electrical junction box, complete with power supply and a mini cable for connecting the trigger in and out ports to other vintage gear.
The Emergencynth is currently in production and are priced at $325.
via karllarocca, matrixsynth
2

Comments