Sonar
Articles about Sonar:
---
Send to a Friend
|
Feed for this Entry
| Filed under:
Software Sequencers
,
Software Synthesizers & Samplers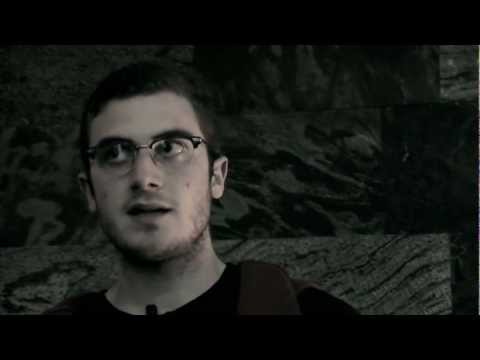 In this official Ableton video, Live user Nicolas Jaar shares his thoughts on translating his tracks into live performances with a full band.
via AbletonInc:
Playing Ableton Live with his band, Nicolas leads a set full of improvisation and creative transitions. We caught up with Nicolas and his band at Sonar 2011 for an incredible performance.
0

Comments
---
Send to a Friend
|
Feed for this Entry
| Filed under:
Music News
,
Software Sequencers
Is the DAW dead?
That's the question raised by a post at Digital Music Doctor.
The Doctor argues that innovation has slowed in the world of digital audio workstations:
We recently updated our Digital Audio Workstation Shootout to incorporate the changes in Avid Pro Tools 9 and Cakewalk Sonar X1. These new versions mark the first time in almost a year that any major DAW has been upgraded. All of the DAW producers seem to have hunkered down, waiting for the economy to improve.
You might think that both Cakewalk and Avid would have packed their releases full of new tech toys to entice buyers back into the market. But that didn't happen.
The most striking thing about both of these releases is that, although they incorporate major software changes, neither of them introduce any significant new user functionality.
The Doctor suggests that the slowdown in DAW development is because the DAW has plateaued as a technology:
Every technology, whether it's telephones, computers, the internet, or whatever, has a life cycle. The most exciting time for a technology is in the introduction and growth phases. During that time new features create excitement and generate new sales. However, as a technology matures, the value of new features becomes marginal and interest wanes.
It is pretty clear that most DAW's have reached to maturity phase in the Technology Life Cycle. There will always be the Sonar and Pro Tools and other DAW fan boys who lobby fervently for minor enhancements and go "whoo hoo" when the next release arrives. But DAW's no longer drive significant advances in digital music, and there is a real question as to how far can current DAW technology be extended.
While we're not ready to call the DAW "dead", it's been a long time since a vendor "wowed" us with an update to their digital audio workstation. Read more…
67

Comments