sci-fi
Articles about sci-fi:
---
Send to a Friend
|
Feed for this Entry
| Filed under:
Synthesizers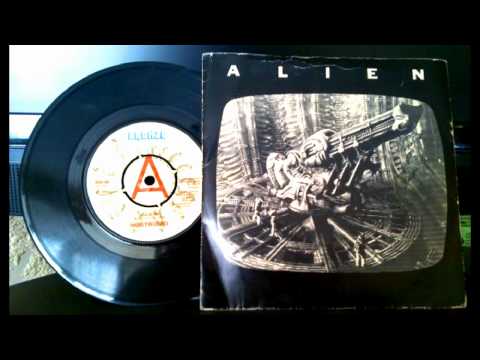 Alien Theme by Nostromo
via RomeosLXMusic:
An audio recording of this famous music as played by Nostromo and used at R&J's Doncaster throughout the years between 1978-1984 A few scratches at the start but it doesn't spoil things too much!

Anyone know who 'Nostromo' was?
5

Comments
---
Send to a Friend
|
Feed for this Entry
| Filed under:
Electronic Instruments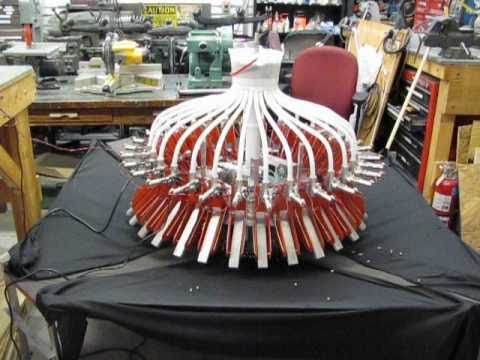 If you're like us, you're thankful the week passed without Skynet becoming self-aware and becoming our robot overlord.
We assume that means we've got a few more years to enjoy the progress being made with robotic musicians, like the Vibratron, a robotic vibraphone, and part of the CMU Robotics Club's RobOrchestra.
Here's what they have to say about the Vibratron:
Vibratron is one of the main RobOrchestra projects for the 2010-2011 year. After receiving $1000 in grant money from the Undergraduate Research Office in the form of a SURG and a donated vibraphone from a former member, the team began designing a robotic Vibraphone.
The overall vision for the project involves laying out the 30 vibraphone keys in a circular array and dropping steel ball bearings onto the keys in order to create music. While other more direct methods might have been more effective, the group opted to create a more unique piece of art.
The project is currently in the prototype stage, but the general layout has been designed. The robot will be composed of three main systems. One of the systems will dispense the balls onto the keys, one will collect the used balls and recycle them to be used again on a different note, and the third system will be the structure of the robot that hold the keys and all other systems together.
While the musical result doesn't wow us yet – the Vibratron reminds us of the Animusic music videos of 90's, which paired computer animated musical instruments with electronic compositions. Read more…
6

Comments