Rock Band
Articles about Rock Band:
---
Send to a Friend
|
Feed for this Entry
| Filed under:
Synthesizers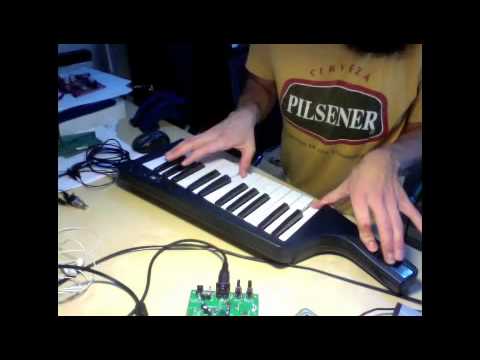 Derek Enos' deMIDulator is an interesting DIY MIDI-controlled 8-bit digital synthesizer & lo-fi audio sampler. The video demonstrates the deMIDulator's synth and sample capabilities.
Features:
Simple interface
Sine, Square and audio Sample playback waveforms
Audio input switchable between on-board Mic and headset jack
Up to 4 seconds of recorded audio @ 8bit x 3.937kHz
Switchable mono / 4-note polyphony for all waveforms
Pitch Wheel (glitch) support
Sustain support
Program Change support for switching waveform modes
All MIDI notes implemented
Volume and Output Filter Cutoff controls
Powerful 150mW headphone amplifier can drive headphones or external speaker
4-conductor audio jack for use with iPhone compatible headsets (earbuds w/mic)
Powered by 3 x AAA batteries, DC power jack or ICSP header
Final firmware written completely in Assembly
ICSP header for reprogramming PIC
PCB includes unpopulated MIDI output jack for fun
See the derekenos site for details.
0

Comments
---
Send to a Friend
|
Feed for this Entry
| Filed under:
Keyboard Synthesizers
,
MIDI Controllers
,
Music News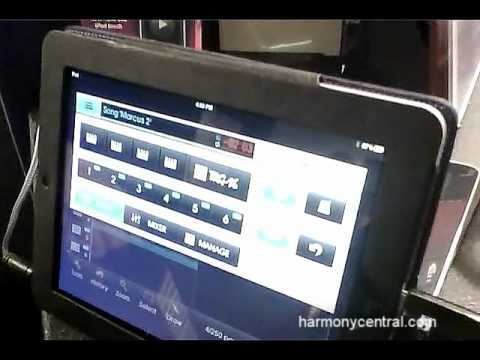 Meme mashup alert! This video, from the 2011 Winter NAMM Show, demonstrates how to use a Line 6 MIDI Mobilizer to connect the Rock Band 3 keyboard controller to an iPad and use it as a keytar MIDI controller.
Dig that funky music!
via HarmonyCentral
2

Comments