Propellerhead Software
Articles about Propellerhead Software:
---
Send to a Friend
|
Feed for this Entry
| Filed under:
Recording
,
Software Sequencers
Propellerhead Software's Ernst Nathorst-Böös has published a statement clarifying the company's roadmap for its products, and for the future of Reason, itself:
Record and the future of Reason
By request, it seems we need to clarify our product road map and how Record and Reason relate.
Hopefully by now it is clear that Record is a stand-alone program. We simply call it Music Recording Software, because that's what it is. Record is the perfect choice for anyone who wants to make music recordings, whether you're a band, a songwriter, a guitarist, vocalist or all of that on different days of the week.
Record is also, thanks to its incredible built in mixer and effects, a great choice for mixing and finalizing any music production.
Reason also is – and remains – a stand-alone program. Reason we call a Music Production Instrument. It contains the ultimate software instrument set, combined with tons of great effects. Reason is the perfect choice for anyone who plays keyboards, in the bedroom, studio or on stage. It's also great for all of us who love making music with drum machines, synths, samplers and effects.
Thanks to its powerful yet simple sequencer, Reason is also a great production tool. But in a slightly different way from Record, and that's precisely the point.
For Record – think guitars, vocals, recording, music production and mixing.
For Reason – think keyboards, synths, samplers drum machines, effects – and music production.
What the two programs have in common is their purpose: To help you make more and better music, to sound fabulous and having a great time while doing it.
Some people will want to use Record only. Some people will want to use Reason only. It just depends on what kind of musician you are.
Those who are really smart will use both programs together; it's the ultimate combination. The integration is 100%, making you far more productive than any recording application and plug-in combination available out there. Yeah, yeah, we've said that before, but we're so excited about it, sorry.
4

Comments
---
Send to a Friend
|
Feed for this Entry
| Filed under:
Samples, Loops
,
Software Effects & Audio Processors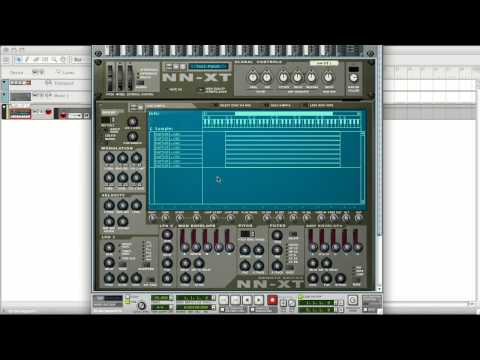 This demo video offers a simple tutorial on how to slice WAV / AIF samples in Propellerhead Reason's NN-XT sampler, when you don't have Recycle.
Requires Reason 2.0 and higher.
via williamlamy
2

Comments