nanoKontrol
Articles about nanoKontrol:
---
Send to a Friend
|
Feed for this Entry
| Filed under:
MIDI Controllers
At NAMM 2011, Korg introduced the new nanoSERIES2 - three compact USB-MIDI controllers.
Here's the low-down on the updated Korg nano controllers:
The nanoKEY2 is equipped with 25 velocity-sensing keys and an advanced design for reliable recording.
For entering drum parts, the nanoPAD2 is the top choice. It boasts 16 responsive pads and an X-Y touchpad, just as on the Kaossilator Pro.
The nanoKONTROL2 provides knobs, switches, and faders – for controlling any DAW computer based DAW or numerous types of other music production software.
Each of the three nanoSERIES2 models is available in Black or White.
Pricing hasn't been announced, but the updated nanoSeries is expected to retail at about the same price as the originals.
9

Comments
---
Send to a Friend
|
Feed for this Entry
| Filed under:
Synthesizers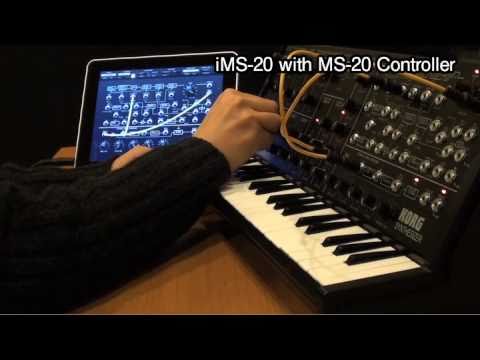 iPad Music Software: Here's a new demo of the Korg iMS-20 iPad synthesizer in action.
It highlights some of the new features of iMS-20 v1.1.  KORG iMS-20 v1.1 adds MIDI control capabilities by using the Apple Core MIDI features found in iOS 4.2, via the Apple iPad Camera Connection Kit. Now you can play the MS-20 Synth and tweak the onscreen "knobs" using external MIDI devices.
Additionally, the six-part Drum Machine can receive different MIDI notes per part.
1

Comment