Moog synthesizer
The Moog synthesizer and other early designs of Dr. Robert Moog define the concept and, to a large degree, the sound of early synthesis.
Moog created his seminal modular synthesizer in the mid sixties, with the input of educator and composer Herbert Deutsch. Moog's modular synth defined the standardized blocks of music synthesis, including signal generating modules, like the voltage controlled oscillator; signal processing modules, like the voltage controlled filter; and control modules, including keyboards, low-frequency oscillators and sequencers.
Many of the ideas that originated in the first Moog synthesizers were repackaged in his later keyboards, including the Moog Minimoog, the Moog Taurus and the Polymoog.
Here are the most recent Synthtopia posts relating to the Moog synthesizer:
Articles about Moog synthesizer:
---
Send to a Friend
|
Feed for this Entry
| Filed under:
Keyboard Synthesizers
,
Music Videos
,
Synthesizers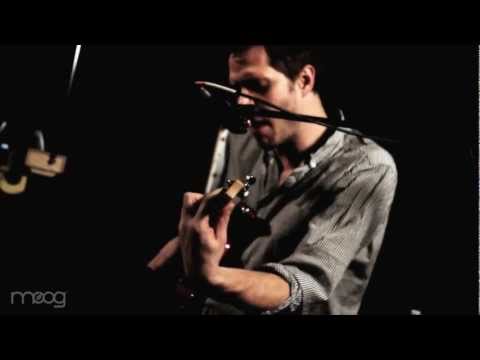 OK Go performs an all Moog version of their song This Too Shall Pass from the 2010 album Of the Blue Colour of the Sky.
The mood and tempo are set by Andy Ross via the Moog Little Phatty arpeggiator, with a staccato sound.
Damian Kulash takes advantage of the Full Sustain mode on the Moog Guitar. Because of this, he was able to create a flowing violin-esque melody and feel with little need for picking or strumming.
Tim Nordwind uses the Moog Taurus 3 in Hand Mode.
See other Moog Sound Lab performances at the Moog site.
0

Comments
---
Send to a Friend
|
Feed for this Entry
| Filed under:
Software Effects & Audio Processors
,
Software Synthesizers & Samplers
,
Synthesizers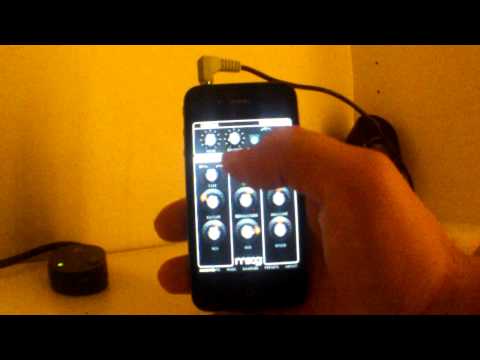 This video demonstrates how you can use the Moog Filtatron app as a Moog synthesizer.
A very primitive Moog synthesizer – but one that still offers some pretty cool Moog sounds.
via Dikkker
1

Comment