Moog-music
Articles about Moog-music:
---
Send to a Friend
|
Feed for this Entry
| Filed under:
Hardware Effects
Moog Music has introduced a new member of their Moogerfooger family – the MF-108M Cluster Flux.
The Moogerfooger Cluster Flux is an analog BBD-based chorus flanger w/ Tap Tempo modulation and extensive MIDI control. And, for synth freaks, the Cluster Flux is CV controllable, too.
The MF-108M Cluster Flux is more powerful than traditional chorus/flange effects, offering the  added modulation of multiple LFO waveforms: Sine, Triangle, Square, Saw, Ramp and Random, to allow for many kinds of new modulated BBD Delay effects. MIDI IN allows control of Delay Time, Range, Feedback, Output Level, LFO Waveform, LFO Rate, LFO Amount and Mix.
Availability and pricing:  The Cluster Flux FM-108M will be available at Moog Dealers worldwide in Q3 2011 for US $599.00
Details below.
3

Comments
---
Send to a Friend
|
Feed for this Entry
| Filed under:
Synthesizers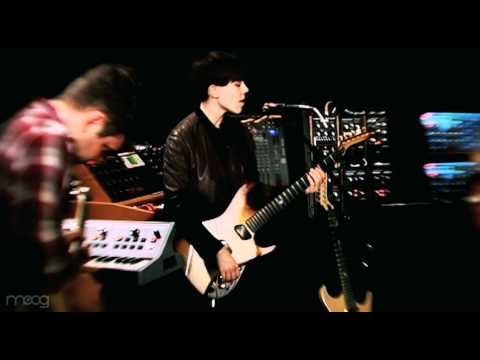 The music of Tegan & Sera isn't overtly electronic, but this live performance from the Moog Sound Lab showcases how they make use of the Moog Guitar, Etherwave theremin and Taurus 3 bass synthesizer.
Technical details below.  Read more…
8

Comments