Moog Museum
Articles about Moog Museum:
---
Send to a Friend
|
Feed for this Entry
| Filed under:
Music News
Moog Music is planning a move to downtown Asheville, NC, according to a report in the Asheville Mountain Xpress.
Moog Music will purchase a long-vacant brick building on Broadway, located just north of the Interstate 240 overpass and across the street from the ABC liquor store, to house a retail location, museum and its famous factory.
Based on the description, it looks like this is the building Moog is going to take over:
A spokesman for Moog president Mike Adams said that an announcement of some kind will be made at 3 p.m. this Friday afternoon. Moog's current operation is located at 2004 Riverside Drive, just north of the city.
If you've got any additional info on the move, leave a comment below!
6

Comments
---
Send to a Friend
|
Feed for this Entry
| Filed under:
Keyboard Synthesizers
,
Music News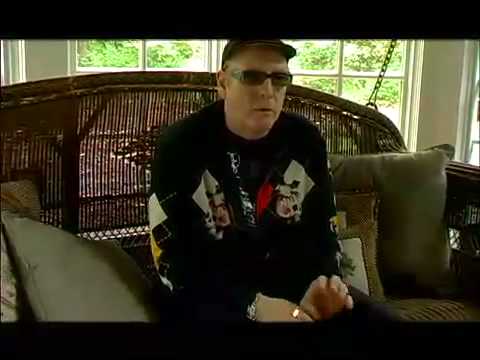 Bob Moog may be gone, his legacy lives on.
The Bob Moog Foundation will be co-sponsoring three events at the 2010 NAMM Show, which takes place in Anaheim, CA on January 14-17, 2009 at the Anaheim Convention Center:
An Evening Celebrating The Legacy of Vintage Keyboards Through Documentary Film – On Friday night, January 15th, from 6-8pm in the Avila Room at the Anaheim Hilton, synthesist Amin Bhatia and documentary filmmaker Dianna Dilworth headline an evening exploring the evolution and impact of vintage keyboards.
Amin Bhatia will be joined by Michelle Moog-Koussa, Executive Director of the Bob Moog Foundation for a  question and answer session followed by a screening of a short documentary on the making of his innovative realization of Bolero Electronica, for which he used over 70 synthesizers covering 75 years of evolution in synthesis in music. The documentary features rock legends Steve Porcaro and Patrick Moraz and Roland Founder Ikutaro Kakehashi.
Following Bhatia, Dianna Dilworth and Markus Resch of the Mellotron Archive will screen Mellodrama: The Mellotron Movie (above) which explores the rising and falling fortunes of the Mellotron – the first musical keyboard to "sample" the sounds of other instruments – from its birth in a California garage in the 1950s, through its dominance on concert stages in the 1970s, through its almost religious cult of followers in the 2000s. From the Beatles' "Strawberry Fields" to Black Sabbath to Kanye West, Mellodrama traces a 50-year odyssey of musical invention, revolution, betrayal, and rediscovery. Read more…
0

Comments