minimalism
Articles about minimalism:
---
Send to a Friend
|
Feed for this Entry
| Filed under:
Music Videos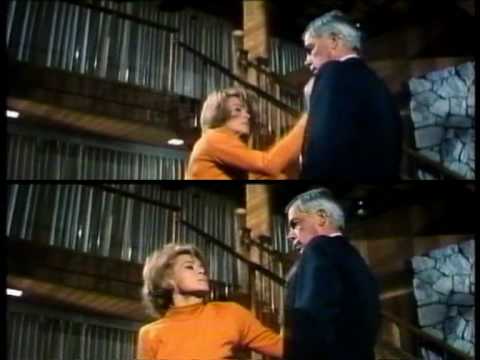 Angie Dickinson performs Steve Reich's Clapping Music while beating up Lee Marvin – just about the best thing ever, if you're a music geek
Unfortunately for Dickinson – you can't beat up Lee Marvin.
Clapping Music is a minimal work from 1972 that explores the idea of shifting the phase relationship of two copies of the same 12/8 rhythmic pattern.
via petervanderham, sequenza21
5

Comments
---
Send to a Friend
|
Feed for this Entry
| Filed under:
Music News
Indaba Music has announced a Steve Reich remix contest:
Steve Reich is one of about five people still living who can claim to have altered the landscape of music forever. In the contemporary music world there is no composer more influential or studied.
Moreover, Mr. Reich has already been remixed by the likes of DJ Spooky, Coldcut, and Howie B. Thus, it's exceedingly exciting to be able to offer you the stems to the third movement of the Grammy Award and Pulitzer Award winning composer's piece "2×5″, performed by the modern classical outfit Bang on a Can, on the Nonesuch Records album Double Sextet / 2×5.
Take these amazing stems and rework them into music the composer would be proud of.
The Grand Prize winner will receive $500, a signed copy of the album Double Sextet/2×5, a signed manuscript score page of the Pulitzer Prize winning "Double Sextet", and a 1 year Platinum membership to Indaba Music.
Details are available at the Indaba Music site.
2

Comments