Mandala
Articles about Mandala:
---
Send to a Friend
|
Feed for this Entry
| Filed under:
Music Videos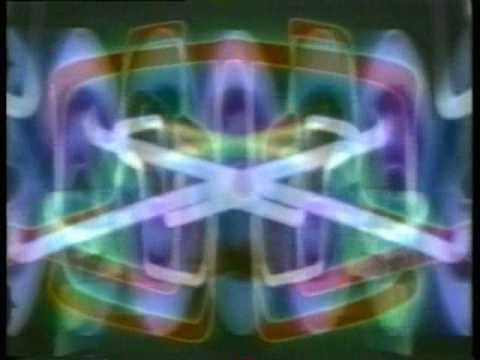 Videographic Modulations for Meditation and Visualisation – music and visualizations by Jeffrey Siedler, from 1995.

via JeffreyPlaide:
Shortened from its original 21-minute version, this work is a visual and aural meditation.

The abstract images were intended to instill a calm, giving the mind a focus, much as would be accomplished by focusing on a mandala. The ambient music underlying the imagery was composed to create a relaxation of the body and is of a suitably unearthly surreal quality to bring about an aural complement to the animated visuals.

The images and music represent levels that transcend the world of appearances, the world of this reality. The images describe the harmonic patterns of the natural universe.

Created by analogue video synthesis, the imagery results in a complex cascade of dynamic modulating waveforms.
1

Comment
---
Send to a Friend
|
Feed for this Entry
| Filed under:
Controllerism
,
Electronic Instruments
,
MIDI Controllers
Synesthesia has announced that it's updated the Virtual Brain for the Mandala drum synthesizer to support multiple pads.
The new Virtual Brain v1.50 was developed from requests made by Mandala players and has been tested extensively in multipad experiments with Danny Carey of the rock band TOOL.
The new "Virtual Brain" v1.50 software is available now to anyone via free download from the company's website at http://www.mandaladrum.com. Even without buying the Mandala, anyone can download the software and tinker with it – on its own, or with other PC or Mac-compatible musical devices.
The Mandala is an advanced drum synth device that works as a USB MIDI controller with most major music software such as Battery 3, Reaktor, FXpansion BFD, Ableton Live, Propellerhead Reason and Apple GarageBand. Synesthesia also offers a special set of presets and HD snare players for Battery 3.
Details on the update below. Read more…
2

Comments