Korg DS-10
Articles about Korg DS-10:
---
Send to a Friend
|
Feed for this Entry
| Filed under:
Software Sequencers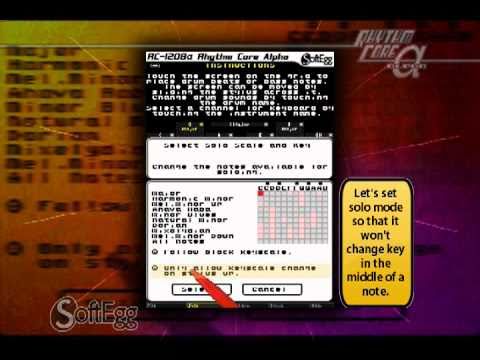 This video offers an intro & demo of Rhythm Core Alpha – a music synthesizer & sequencer for the Nintendo DSi. Read more…
7

Comments
---
Send to a Friend
|
Feed for this Entry
| Filed under:
Software Synthesizers & Samplers
,
Synthesizers
,
Virtual Instruments
XSeed's Korg DS-10 Plus – an enhanced version of the Korg DS-10 software synthesizer for Nintendo DS – is now available.
The original Korg DS-10 software, which combined the interface of the Nintendo DS with the functionality of the classic Korg MS-10 synthesizer, has been optimized to essentially double the power of the original when used with a Nintendo DSi.
Features:
Exchange sounds and songs and play with up to eight units simultaneously through a wireless communications link.
Improved professional-grade music tool software for Nintendo DSi/DS at a greater cost performance value than the original KORG DS-10.
Optimized for DSi with 12-voice polyphony and to double the power of the original KORG DS-10: 4 analog synthesizer tracks and 8 dedicated drum tracks, increase the total number of tracks from 6 to 12 (DSi only).
Song mode revamped for expanded song composition and real-time performance. Per track Mute/Solo built into the Song Mode, and Edit/Play enabled for all modes to further improve real-time performance (available for DSi/DS).
Delay, chorus, and flanger sound effects available from the mixing board, and three different note-entry modes: Touch Screen control, keyboard screen, and matrix screen.
2

Comments