hack
Articles about hack:
---
Send to a Friend
|
Feed for this Entry
| Filed under:
Synthesizers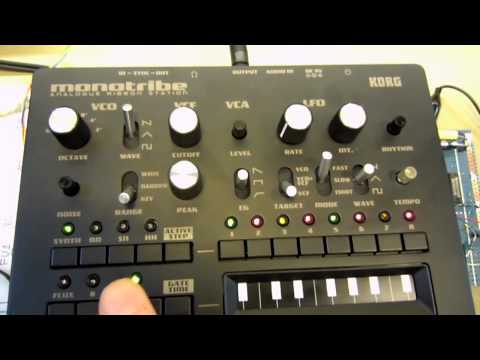 Here's another cool Korg Monotribe mod, via Gameboygenius:
Someone suggested the "serial" connector on the Korg monotribe might spit out MIDI signals.
That person was right!
Discussion on Muff Wiggler forums: http://www.muffwiggler.com/forum/viewtopic.php?p=531711#531711
This follows a couple of other interesting Monotribe mods:
6

Comments
---
Send to a Friend
|
Feed for this Entry
| Filed under:
Drum Machines & Groove Boxes
,
Electronic Instruments
,
Synthesizers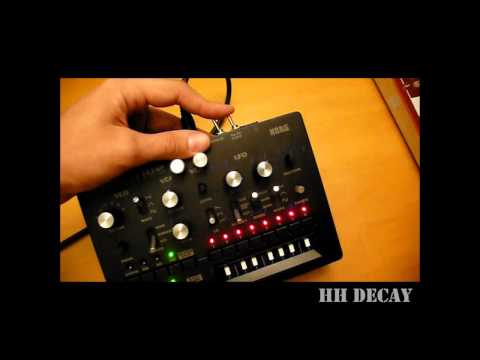 Here's an interesting Korg Monotribe mod – a hack to enable BD/SD/SD-Noise/HH Decays.
This came in via the Korg Monotribe Mod thread in the forum, but you'll want to check out the monomodder blog for schematics and details:
BD and SD Decay can be set with 2K2 log potentiometers. It is very important to add a 300Ohm resistor to it, to avoid a continuous decay, that never stops!
HH and SD-Noise Decay are set by a two way switch that has no connection on middle position and a 5MOhm and 20MOhm on the outer positions. While the resistor value needs to be very high to get acceptable decay modifications, i decided to use switches. The switches have no connection when set to center position, so the original decay value is still available. With both outer positions of the switch shorter decay values are possible.
Got other cool Korg Monotribe mods?
14

Comments