Free Music Software
This page brings together our latest posts on free music software, including VST, VSTi and AU plugins; free music applications for Windows, Mac and Linux; free mobile music software for the iPhone and other portable devices; and free audio loops and samples.
Articles about Free Music Software:
---
Send to a Friend
|
Feed for this Entry
| Filed under:
Free Music Software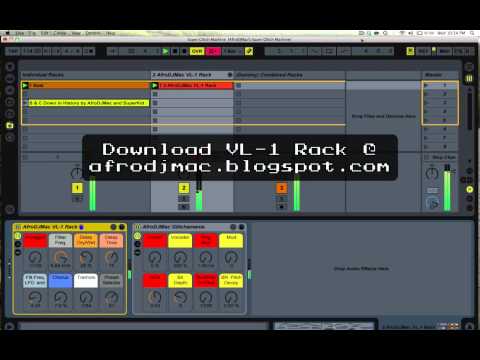 AfroDJMac sends word of another free Live Rack that he wants to share with Synthtopia readers:
Hey Synthtopiacs,
This week I have 3 Ableton Live Racks for you. They are all designed to glitch the living daylights out of your tracks. I hope you dig!
http://afrodjmac.com/2011/08/31/ableton-rack-23-super-glitch-machine-part-1/
Yours,
AfroDJMac
By: AfroDJMac
He notes that this weeks Live Racks are 'designed to mutilate, mangle, destroy, and crush your tracks up.
0

Comments
---
Send to a Friend
|
Feed for this Entry
| Filed under:
Apple iPad
,
iPods & Portable Media Players
One of the best synths for iOS just got better.
Beep Street has released a free sound bank for Sunrizer synth, featuring sounds by Artemiy Pavlov .
To install it:
Open Sunrizer on your iPad;
Open Safari on your iPad;
Click this link (or browse to http://www.beepstreet.com/Sinevibes.srb);
Select 'Open in Sunrizer' & click yes when you see the install prompt; and
Enjoy the goodness.
If you give it a try, let us know what you think of the free patch library for Sunrizer!
11

Comments