FourTrack
Articles about FourTrack:
---
Send to a Friend
|
Feed for this Entry
| Filed under:
Apple iPad
,
Recording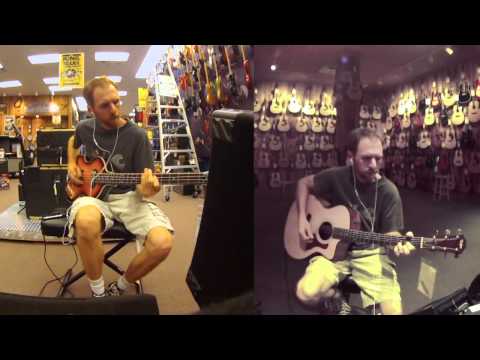 This demo video, via Stephen Poff, takes a detailed look at how you can use Sonoma Wire Works GuitarJack and FourTrack to turn an iPhone into a mobile recording studio.
Then he demonstrates how you can go to Guitar Center and record with all their gear!
Note: Synthtopia does not recommend that you take your mobile recording studio to Guitar Center and use all their gear. Get your own **** gear.
0

Comments
---
Send to a Friend
|
Feed for this Entry
| Filed under:
Audio Interfaces
,
iPods & Portable Media Players
Sonoma Wire Works has released the GuitarJack audio adapter for iOS devices. Unfortunately, the $199 unit is limited to previous-generations of the iPhone and iPod touch.
GuitarJack connects a wide range of instruments, microphones, and other audio hardware to the iPod touch (2nd and 3rd generation), iPhone 3GS and iPhone 3G via 1/4 inch instrument and 1/8 inch stereo mic/line inputs.
Addressing the most frequent request from musicians who use FourTrack, GuitarJack makes both level control and input monitoring possible when using a GuitarJack enhanced app. FourTrack has been updated to include a GuitarJack control panel, where users can select an input and set the recording level. FourTrack 4.0 includes the new TaylorEQ Song Tool, which allows Taylor Guitar players to hear and adjust the tone of their guitars playing through the GuitarJack using EQ settings custom designed by Taylor Guitars. A free TaylorEQ app with similar features, including a GuitarJack control panel, is coming soon.
GuitarJack works with most third party audio apps like tuners, amp models and other recording apps.
Note: GuitarJack Model 1 is not compatible with iPhone 4, iPad™ or iPod touch 4th generation. The fact that it's a higher-end device and that it's got built-in obsolescence is going to make it a hard sell for a lot of people.
Details below. Read more…
6

Comments