Eurorack
Articles about Eurorack:
---
Send to a Friend
|
Feed for this Entry
| Filed under:
Synthesizers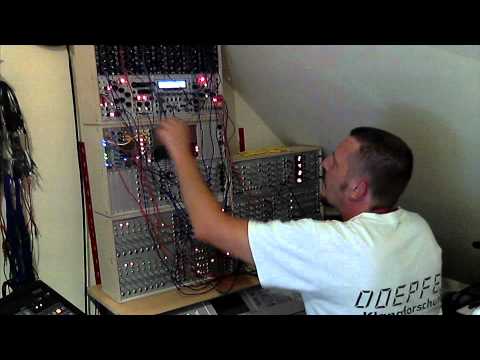 Sunday Synth Jam: Here's modular synth jam, via skaydiverbreaks, that features the 4 ms Shuffling Clock Multplier and the Synthesis Technology E-580 Delay.
1

Comment
---
Send to a Friend
|
Feed for this Entry
| Filed under:
Drum Machines & Groove Boxes
,
Synthesizers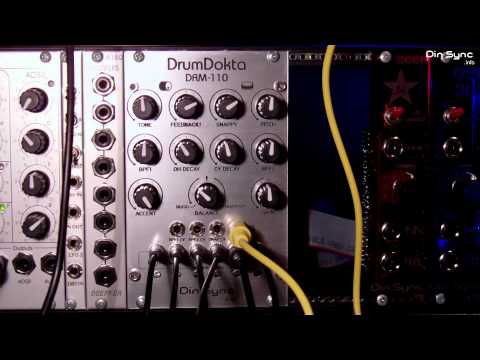 DinSync has introduced the DrumDokta DRM-110 Drum Module for Eurorack synths.
Here's what they have to say about it:
At it's core is a 1:1 clone of the old school Boss DR-110.
The project started since I was often using more than 50% of my modular just to make drum sounds. Sure there are already drum modules on the market but most take up vast amounts of modular real estate and that's not to mention the price.
As with what seems to be the trend with my modules, this will most likely be a limited edition. The first units should be available for shipping in around two months time.
Pricing is TBD. See the DinSync site if you want to get on the waiting list.
0

Comments