DotCom
Articles about DotCom:
---
Send to a Friend
|
Feed for this Entry
| Filed under:
Free Music
,
Music Videos
,
Synthesizers
Free Music Friday: monofon | wellenreigen is a hypnotic six minutes of retro modular synth music, via M0N0F0N:
Another showcase of the Dark Time Analog Sequencer from Doepfer and (of course) my brandnew modular analog synthesizer which I am going to build up slowly over the next months and years…

The mellotron sounds in the end come from a vst-intrument called M-Tron (from GForce).

As one may immediately recognize this one was heavily inspired by Kraftwerk's "Franz Schubert", for me one of their most beautiful and subtl works… hm, maybe together with "Kometenmelodie 2″…!
You can download the track as a 320 kbps MP3 (Rapidshare link).
11

Comments
---
Send to a Friend
|
Feed for this Entry
| Filed under:
Keyboard Synthesizers
,
Sequencers
,
Synthesizers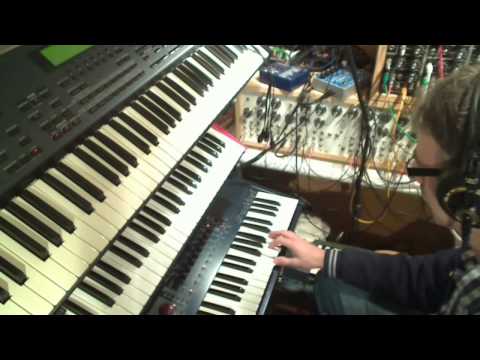 Sunday Synth Jam: Here's another one of synthesist Martin Peters' Berlin School style synth jams, Incredible.
"The title refers to my friend Anne," notes Peters,  "She is a truly incredible woman."
Technical details below. Read more…
0

Comments