demo video
Articles about demo video:
---
Send to a Friend
|
Feed for this Entry
| Filed under:
Electronic Instruments
,
Software Sequencers
Five12 has released an update to Numerology, the modular sequencing and audio plugin environment for Mac OS X.
Employing discrete sequencing techniques, powerful signal processing, Audio Unit (AU) hosting, advanced signal routing, and unmatched modulation capabilities, Numerology is designed to combine pure brute "in-studio" strength with agile "live performance" response and finesse for musicians, composers, sound designers, and sample artists. Read more…
0

Comments
---
Send to a Friend
|
Feed for this Entry
| Filed under:
Keyboard Synthesizers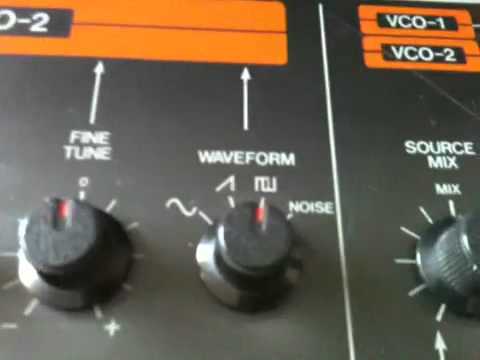 Roland's new Jupiter 80 synth has been met with a great deal of resistance from synth fans over the use of the 'Jupiter' name.
While the new '80 may be a monster synth on its own, the Jupiter 8 holds a special place, in the minds of synthesists, as one of the great polyphonic analog synthesizers.
Here TheSynthFreq offers her take on the Roland Jupiter 8 – a classic 8 voice polyphonic analog synth from 1981. She calls it "The most beautiful synth ever."
Note: Head-spinning Bourne-o-vision camera work on this one!
10

Comments