computer animation
Articles about computer animation:
---
Send to a Friend
|
Feed for this Entry
| Filed under:
Music News
,
Music Videos
,
VJ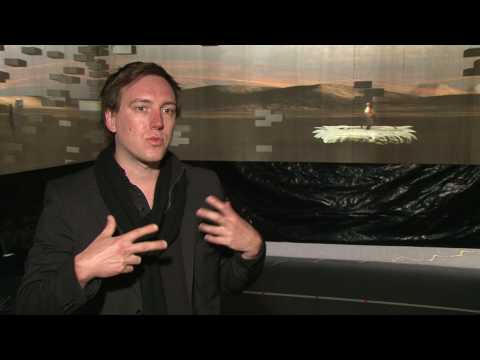 NSFW: This Wired feature takes a look at a new 360-degree interactive video system that media lab Obscura Digital is creating to install in a Las Vegas penthouse.
The technology looks amazing – but it looks like the content they are preparing for the penthouse cinema install is pretty dumbed-down and sexist. That may be perfect for a Las Vegas install – but I'd like to see a system like this configured to create cutting edge generative graphics, based on music – something like the psychedelic graphics of Glenn Marshall. That would create an incredible dance environment.
Give this a look and leave a comment with your thoughts. Is there a future for this technology, beyond 80's video graphics and dancing girls?
2

Comments
---
Send to a Friend
|
Feed for this Entry
| Filed under:
Music Videos
Here's another amazing music video from Flight404, Relentless, The REV.
Flight404's Robert Hodgin explains:
The following video is a test render from The REV content creation tool. Please note this is not an official Relentless video. This is simply a test render we did to make sure the audio responsiveness was as we liked it. The audio is by The Flashbulb ("Six Months Without Light" off the album Kirlian Selections) but be aware that The Flashbulb has no affiliation with Relentless. The chosen audio was simply a test track. I chose The Flashbulb because he is my favorite artist to audio visualize and I love this track.
1

Comment