C-Thru-Music
Articles about C-Thru-Music:
---
Send to a Friend
|
Feed for this Entry
| Filed under:
Music Videos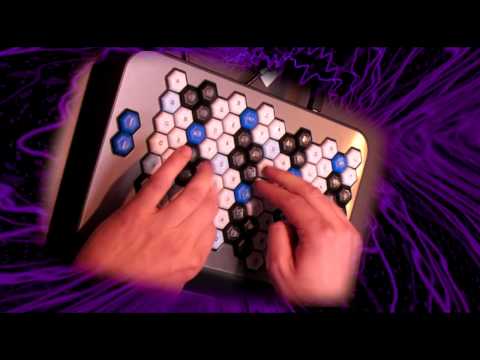 This Epic Dance Track synth jam is performed on the Axis 49 controller, which may be a little mind-blowing for anyone that's not familiar with alternate key layouts. Read more…
1

Comment
---
Send to a Friend
|
Feed for this Entry
| Filed under:
Electronic Instruments
,
Keyboard Synthesizers
,
Music Videos
,
Strange
http://www.youtube.com/view_play_list?p=FCC2FC97D4D96FE9
In this series of videos, Elaine Walker explores microtonal music with the C-Thru Music AXIS controller. There are 12 videos in the series embedded above.
via miselaineeous:
C-Thru Music has lent me this keyboard, called the AXIS, for a few months, and I am rearranging the keys for the Bohlen-Pierce Scale, a macrotuning based on a 3/1 frequency ratio, divided by 13 equal steps.

See http://www.ziaspace.com/elaine/BP for research on the BP Scale.

This particular AXIS toured with the Lionel Richie Band on loan, went to me, and in two weeks I will be flying to Boston to give this AXIS to the Berklee College of Music, Synthesis Department – namely to Dr. Boulanger who will use it for his classes and for the new microtonal club.

I teach Electronic Music at Scottsdale Community College. Come join the fun!
Leave a comment and let me know what you think!
9

Comments