Apple iPad
Articles about Apple iPad:
---
Send to a Friend
|
Feed for this Entry
| Filed under:
Apple iPad
,
iPods & Portable Media Players

Casey Ayers and Patrick Duffy had announced a KickStarter project to create a new hands-free iPad case 'for awesome people', Trubador.
If you're not familiar with Kickstarter, it's basically a platform for developers to announce and develop projects with people interested in the projects. Read more…
7

Comments
---
Send to a Friend
|
Feed for this Entry
| Filed under:
Apple iPad
,
MIDI Controllers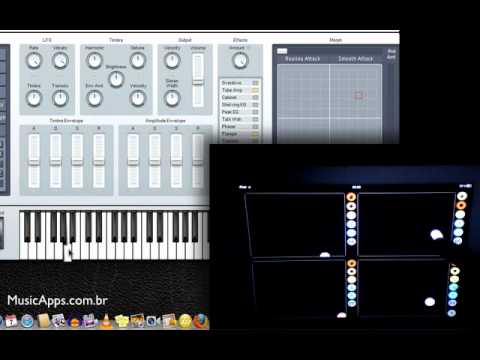 Burger Kone has released MidiMe (App Store link), a $4.99 controller app for the iPad.
Here's what they have to say about MidiMe:
MidiMe is a novel MIDI control application designed specifically for the iPad.
MidiMe not only gives you direct, simultaneous hands-on control of up to eight different midi parameters but also provides unique midi automation features.
Record and playback midi gestures on any of its four high resolution X/Y pads or send your instruments bouncing with MidiMe's bouncing ball mode.
This looks like an interesting app – but I'd like to see hardware MIDI support. This could be a great sound design and performance tool, combined with older hardware synths.
If you've tried MidiMe, leave a comment and let us know what you think of it!
Video via mvpadrini
15

Comments