App
Articles about App:
---
Send to a Friend
|
Feed for this Entry
| Filed under:
Apple iPad
,
iPods & Portable Media Players
,
MIDI Controllers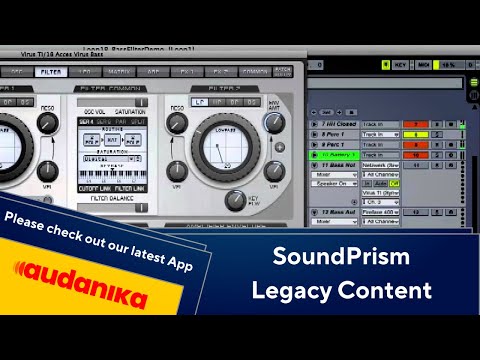 Audanika has updated SoundPrism Pro, a touchscreen instrument and MIDI controller for iOS, to version 1.4.
Here's what's new in SoundPrism Pro 1.4:
This new version of the app allows you to use your iOS device to control MIDI control channels (which can be assigned to synth parameters & FX) through movement.
By assigning a MIDI control channel to the X & Y axis and using the devices accelerometer, you can manipulate sound through movement like never before – and whilst still using SoundPrism's Pro's innovative touch interface to play multiple MIDI channels.
The latest update also enables velocity, which opens up a new level of expression and realism to playing synths and VST instruments with SoundPrism Pro. Velocity sensitivity can also be set within the apps options, allowing the user to a good level of control over this feature.
SoundPrism Pro is available now for US $15.99. A free basic version is also available.
8

Comments
---
Send to a Friend
|
Feed for this Entry
| Filed under:
Software Sequencers
,
Software Synthesizers & Samplers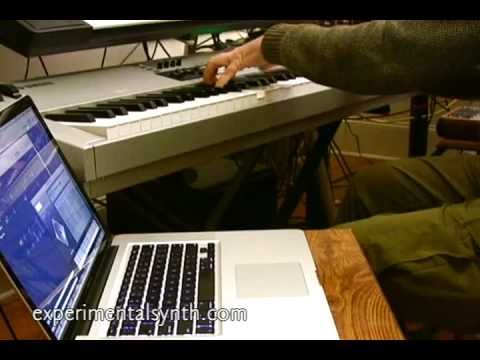 ExperimentalSynth's Chris Stack demonstrates several examples of using Nodal – a generative music sequencer for Mac & Windows – to create ambient textures.
Nodal lets you connect Tinkertoy-like nodes, each of which can trigger MIDI events, into maps of possible musical performances.
Stack blogs his synthesis experiments at ExperimentalSynth. Information on Nodal is available at monash.edu.
0

Comments