ambient music
Articles about ambient music:
---
Send to a Friend
|
Feed for this Entry
| Filed under:
Free Music
,
Music News
Free Music Friday: Synthesist Bakis Sirros sent word of DiNDDL10 Submission 01 – a 9-track synth-heavy net release:
i participate with my collab (with Steve Law) project, 'Memory Geist' in this compilation.
It's track 9, and its full of Serge modular.
Submission 01 features one track (or in some cases an edit) from each of the first nine DiNDDL titles.
Artists featured on this compilation are Ian Boddy, Dub Atomica, Bernhard Wöstheinrich, Markus Reuter, ARC, Zero Ohms and Memory Geist. Six of the tracks are taken from concerts performed by a selection of these artists.
Give this one a listen – it's got some great work on it. You can preview the full album above.  Read more…
0

Comments
---
Send to a Friend
|
Feed for this Entry
| Filed under:
Electronic Instruments
,
Synthesizers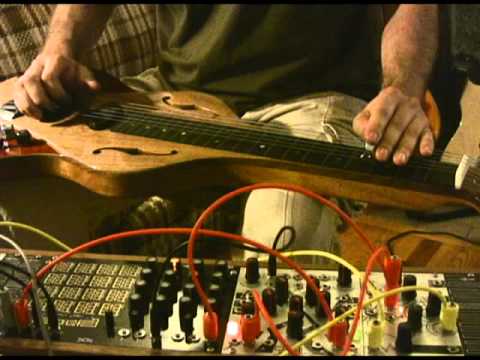 Sunday Synth Jam: In this ambient electronic synth + guitar jam, Billy Cardine creates a sonic landscape with the Moog Lap Steel, analog and digital effects (Moogerfoogers, Eventide reverb) and modular synthesizer (including the MakeNoise René cartesian sequencer).
1

Comment