Ableton
Articles about Ableton:
---
Send to a Friend
|
Feed for this Entry
| Filed under:
Software Effects & Audio Processors
,
Software Sequencers
Ableton is looking for some good software developers and they want your help.
They've announced that, if you recommend a software developer to them that gets hired, you'll a free copy of Ableton Suite, lifetime upgrades and a trip to Berlin or NY.
Here's what they have to say about it:
We've got some major projects in our sights at Ableton, and we're on the lookout for talented and passionate developers to join our growing team. If you know someone who you think fits the description, then we want to hear from you.
Throughout September, we're offering a free license for Ableton Suite (with lifetime free upgrades), along with a free trip for two to either Berlin or New York, to successful referrers of Ableton developers.
See their site for job descriptions and details.
0

Comments
---
Send to a Friend
|
Feed for this Entry
| Filed under:
Free Music Software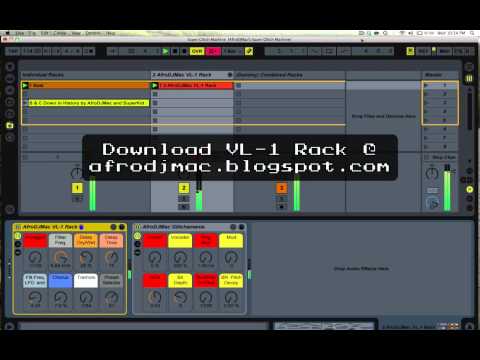 AfroDJMac sends word of another free Live Rack that he wants to share with Synthtopia readers:
Hey Synthtopiacs,
This week I have 3 Ableton Live Racks for you. They are all designed to glitch the living daylights out of your tracks. I hope you dig!
http://afrodjmac.com/2011/08/31/ableton-rack-23-super-glitch-machine-part-1/
Yours,
AfroDJMac
By: AfroDJMac
He notes that this weeks Live Racks are 'designed to mutilate, mangle, destroy, and crush your tracks up.
0

Comments