2011 NAMM Show
The NAMM Show is the largest music products trade show in the world. It is held every January in Anaheim, California, USA at the Anaheim Convention Center.
The 2010 NAMM Show is being held in Anaheim, California, January 13-16, 2010.
Bookmark this page to make sure you get the latest music technology news from this year's NAMM Show!
Articles about 2011 NAMM Show:
---
Send to a Friend
|
Feed for this Entry
| Filed under:
Amplifiers, Speakers, Monitors
,
Computer Hardware
,
Music News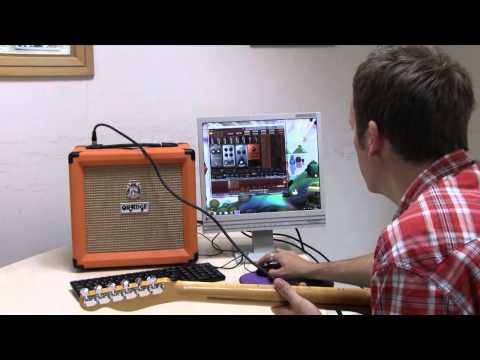 Remember the Orange OPC Guitar Amplifier + Recording Studio Workstation – the bizarro computer + guitar amp combination that was introduced at this year's NAMM Show?
Music Radar got their hands on one of the Orange OPC computers and put together this first look at it.
According to Orange, the OPC computer will be leading the way with a number of 'Firsts':
The first PC to feature an integrated audio interface enabling the user to plug in a guitar or microphone using a standard 1/4? jack plug
The first computer of its kind to have built-in high powered speakers which deliver full range studio quality sound as well as producing vintage guitar sounds.
The OPC comes with the following software packages:
IK Multimedia Amplitube 3 including Custom Shop Orange Amps – Amp and Effects Modelling Software
Presonus Studio One Custom Orange Edition – DAW
Acoustica Mixcraft 5 – DAW
Toontracks EZdrummer Lite
Lick Library Player – Guitar learning and jamming centre
10

Comments
---
Send to a Friend
|
Feed for this Entry
| Filed under:
Apple iPad
,
DJ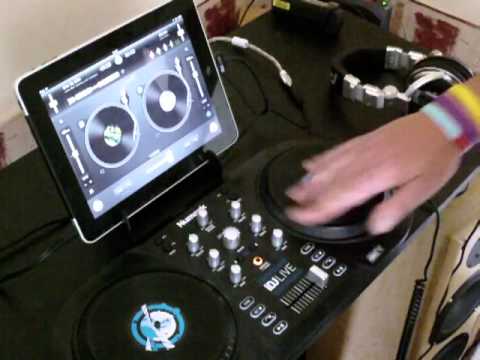 This is a short video showing the Numark iDJ Live control surface, originally introduced at the 2011 NAMM Show.
iDJ Live is an basic DJ controller for iOS DJ apps. Here's what Numark has to say it:
iDJ Live is the easiest way to become a DJ with your iPod touch, iPhone or iPad. This iOS-DJ controller is perfect for anyone from Pro DJs to music lovers who have never tried DJing before.
The iDJ Live system harnesses the processing power of your iPad, iPod or iPhone and enables you to DJ parties, events and even clubs using the music that is already on your iPod via Algoriddim's djay or other Core MIDI-enabled apps.
Numark is targeting casual DJ's with iDJ Live, pricing it at about $100 retail.
via baileydotdj
9

Comments