---
Send to a Friend
|
Feed for this Entry
| Filed under:
Music News
Heads up for the worship keyboardists out there – Wildwood Church Worship Pastor Matt Faulkner wants to get you out of the choir loft and out in front, shredding.
He recently introduced a 'Keytar Tuesdays' section to his blog, Worship Keyboardist, and he's already come up with a few goodies, like this video of Petra's John Lawry, doing a little keytar face-melting on Jesus Loves You: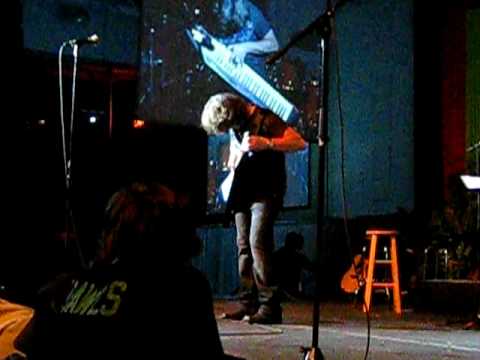 The bizarro keytar action kicks in at about 1:45 in.
Faulkner's not taking this too seriously – as his choice of photo, above, demonstrates.
Still – we think he  may be on to something. What service wouldn't be better with a little spirited keytar shredding?
4

Comments
---