---
Send to a Friend
|
Feed for this Entry
| Filed under:
DJ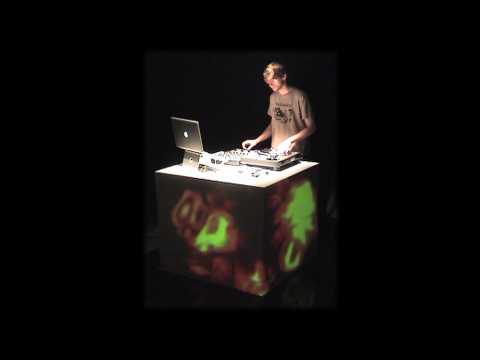 Glanzmann Digital DJ Solutions & FaderFox have developed a new 4 deck DJ controller – 4midiloop.
According to the developers, 4midiloop is the first controller which allows simultaneous control over four decks and four Effect-Slots in Traktor Pro. It offers over 160 controls – but at a price: 1300 EUR (about $1,700).
Check out the details, below, and leave a comment with your thoughts on the new 4midiloop DJ controller.

Here are the specs:
Hardware Specifications
47 Potentiometer FX, Master, EQ
9 Encoder Browser, Seek / Scratch, Pitch· Rubber knobs for best tactile feeling
152 Led's different colors to display various informations
166 Push buttons in different colors, double functions with shiftbutton
5 Fader Eclectic Breaks – Pro X Fade Linefader, Crossfader
USB bus powering Power supply via USB- Bus / consumption less than 300mA
USB interface class compliant / no driver necessary
Software specifications
Special controller for DJ Software (optimised for Native Instruments, Traktor Pro)
Setup Files for Traktor Pro in current Version 1.2.4 or higher
Indication of each relevant state by feedback data from software
System mode for different basic settings (fader curves, etc.)
Dimensions
Dimensions 11.41″ (290 mm) x 2.36″ (60 mm) x 17.7″ (450 mm)
Weight 3.6kg
System requirements
Windows Windows® XP (SP3, 32 bit), Vista (SP1, 32 bit, 64 bit), Windows 7 (32 bit, 64 bit), Pentium IV or Athlon 1.4 GHz (SSE1), 1 GB RAM
Mac Mac OS® X 10.5, Mac OS® X 10.6, Intel®Core

TM

Duo 1.66 GHz, 1 GB RAM
General Monitor with 1024 x 768 screen resolution, USB 2.0
Case
CNC shaped case Aluminium from Swiss aircraft industry (Avional)
Compact and ergonomic· Eloxalprint scratch proof layout, clearly designed
More info is available at the 4midiloop site.
4

Comments
---