---
Send to a Friend
|
Feed for this Entry
| Filed under:
Keyboard Synthesizers
,
Music Videos
,
Synthesizers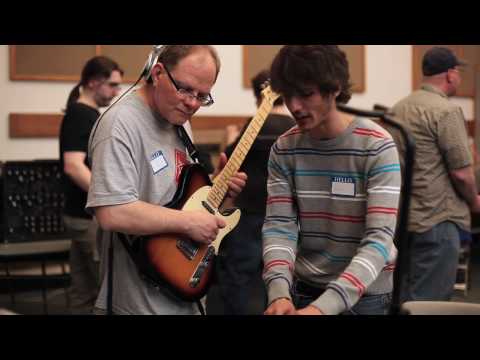 Matthew Davidson (Stretta) captured this glorious synth porn video at Analogue Heaven Northeast 2009:
Once a year, analog synth enthusiasts gather to socialize and play rare and unusual musical instruments. I captured the May 2009 gathering with a Canon 5DmkII and a 50mm f/1.4 lens. I simply sat the Camera on a tripod, frame the shot as I would a photo, focused and captured.

The music was produced using a Euro-format analog modular, controlled by Volta. Aside from the drums (MOTU BPM), everything was analog.
The quality of the images is just gorgeous. The video not only captures luscious images of an amazing collection of droolworthy gear, but it also highlights Davidson's visual and compositional talents.
If you like the soundtrack, go check out Davidson's music.
6

Comments
---